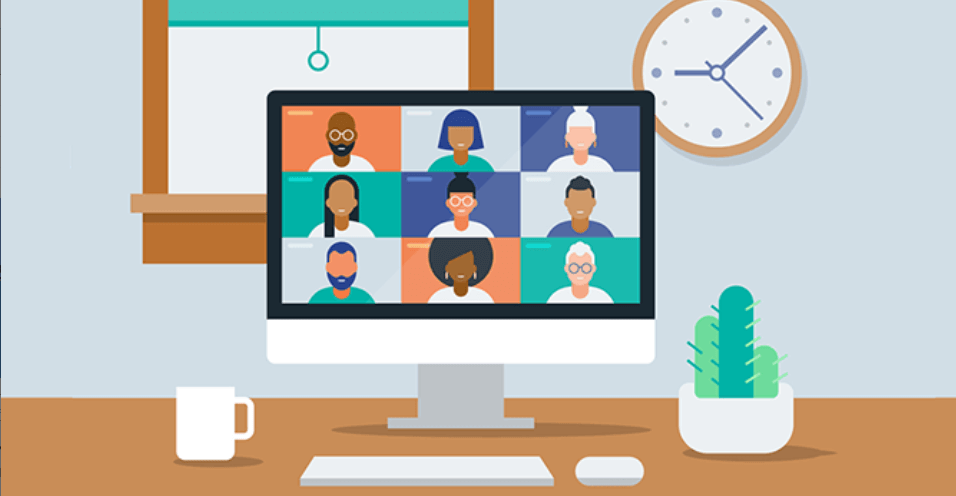 CUNY hosted its 4th Annual Multi-Campus Alumni Event on Thursday, May 20, which provided attendees with strategies to advocate for themselves and discover their earning potential in today's economic climate. The theme was especially fitting as more businesses have begun to increase their workforce due to the steady drop in global COVID-19 cases. Attendees had the opportunity to network with others from the CUNY community in an effort to advance their careers and understand their true value in the workplace.
The event offered conversations and expert advice regarding salary negotiations, advancement in the workplace, and other career opportunities while promoting diversity and inclusion. Over two hundred participants registered this year. The multi-campus event serves as an opportunity for CUNY campuses to connect with one another with the goal of strengthening career relationships. Participants came from Brooklyn College, The City College of New York, Craig Newmark Graduate School of Journalism, CUNY Graduate Center, Guttman Community College, New York City College of Technology, and the CUNY School of Professional Studies (CUNY SPS).
Asked about how the event was organized, Nidia Cordova, alumni relations specialist at CUNY SPS said, "I collaborate with our career services team to offer topics and training that will appeal to all alumni within their various career fields."
This Year's Panel
This year's distinguished panel of career specialists included Nadine Martin, associate director of oncology global marketing at Merck, and CUNY SPS Foundation Board member; Andrea DeMarco, career services consultant at Brooklyn College's Magner Career Center; Rhea D. Faniel, senior associate director of diversity recruitment and employer relations at City College's Career and Professional Development Institute, and Shanelle Glasgow-Davis, director of human resources at Central Amusement International, and City Tech alumna.
This year's panel speakers:

DeMarco had a real time survey on screen for everyone to complete to help her understand the audience. The focus outlined salary negotiation techniques. Approximately half the attendees were seeking employment while others were already employed.
Faniel insisted that knowing how to both evaluate a position and accurately assess yourself are two factors to managing leverage in a negotiation. In a breakout room session, Nicholas Barratt, development specialist at CUNY SPS, asked Faniel, "What is one question we should always ask at an interview? Faniel replied, "You should ask 'What are two or three things that one needs to be successful in this position?' Then write a thank you letter mentioning how you possess those traits and hope to bring them to their company." 
During breakout room sessions that gave participates time to network, Bojkena Selmanaj, a registered nurse and City Tech alumna, said, "I am anxious to get to work and to start a conversation regarding salary. I just did not know how to approach it. Now, I feel very encouraged."
Graciela Mendoza, another City Tech alumna, agreed with Bojkena and added, "It really boosted my confidence seeing so many women on the panel. They were knowledgeable and influential women. That alone did so much for my confidence."
During a breakout session, Shabreena Danz Lopez, research assistant for institutional effectiveness and planning at CUNY SPS said, "This was the first time, I got a real answer to the question, 'How do I quantify my work when addressing compensation increases?'"
Panelist Glasgow-Davis addressed questions regarding salary range and the delicate way to handle 'desired salary' questions on applications.
A City Tech alumnus, Ivan Thomas, who works in Brownsville, stated, "I have never had problems negotiating my salary, but I, definitely, agree that it is good to go in there with a plan. I also agree that although they are interviewing you, you are also interviewing them."
Past Events and Moving Forward
When asked how the event has changed, Cordova remarked at the increased number of participants at this year's event. Also, this year's event focused on the importance of evaluating one's own value in the workplace.
To put the weight of this year's attendee numbers into perspective, the 2020 event had 108 students and alumni in attendance, including 43 from CUNY SPS, and provided targeted advice for alumni seeking to improve their job search. Since its inception, the panel has expanded each time to include more participants from other CUNY schools. Each year, the event changes to include a different aspect of career development. Many participants find the Career Services and the Alumni Relations a valuable resource as well as an integral part of the CUNY community.
The Annual Career and Network Event has grown in popularity giving graduates and alumni an opportunity to share information and exchange contact information. Next year's event is already in its planning stages. When asked what topic is being considered Cordova said, "more opportunities to connect!"