Photo montage from the spring reception opening with Dean Mogulescu, Tara Santos, Student Association Co-Chair, Rohan Ketwaroo, Student Association Co-Chair, and Shakima Williams-Jones, Chair of the Student Association Event Committee.
On May 15, 2019, the annual spring reception sponsored by the Student Association drew its largest crowd to date. According to Anthony Sweeney, Associate Director of Student Life, the event drew 170 students, faculty, staff, and alumni to the campus to congratulate the students who were graduating and celebrate the end of the semester.
New Awards
The evening showcased several new awards: the Step Challenge, Teacher of the Year, The Kiosk Content Contest, as well as special recognition for faculty and administration contributions to The Kiosk.
The Step Challenge
To build community both online and on–campus, the Student Association sponsored a Step Challenge. Student Association Co-Chair and organizer of the challenge, Tara Santos, told The Kiosk "The idea came from trying to think of something where both our online students and on-campus students could both participate. Fitness and wellness are also essential components of a healthy lifestyle. Integrating the two just made sense." The event offered lots of prizes. According to Ms. Santos, the participants tallied over 54 million total combined steps. Desiree Rodriguez and Antonella Cristino were the top two winners and received Apple watches. There were numerous other winners, collecting assorted various awards. Lastly, the students who signed up first for the challenge won Fit Bit wrist bands.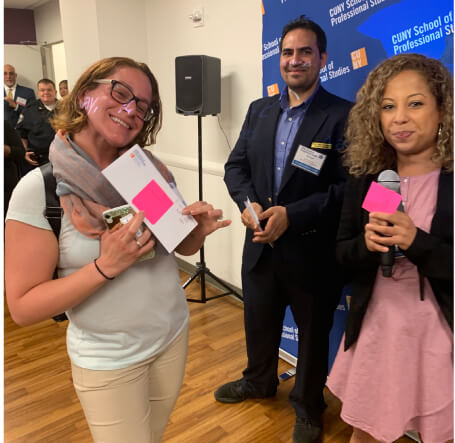 Teacher of the Year
Later in the evening, Dr. George Otte announced a new award established by Senior Associate Dean Tracy Meade. The Teacher of the Year Award recognized the distinguishing accomplishments of an SPS faculty member. According to Associate Dean Otte, student surveys were tallied. Then, a committee of faculty and students selected the winner from a pool of high survey scorers. Bradley Gardener, a cross-disciplinary professor received the first-ever award. Dr. Gardener teaches classes in communications, geography, and data science.
The Kiosk Recognizes Contributors and Advisors
Each semester, The Kiosk holds a content contest. Contributors of all types of news media compete to win awards and recognition. This semester's winners are: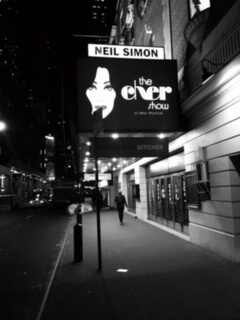 After the announcements of student winners, The Kiosk awarded special recognition to its admin and faculty advisors: Marissa Armanios, Marketing and Digital Communications Manager, and Dr. Elizabeth Alsop, Academic Director for Communications and Media, plus Liberal Studies.
New Alcohol Policy for Adult Students
Throughout the evening, students could enjoy a glass of wine, or a beer. Because of the new alcohol policy, the spring reception was the first event with alcohol. The new wine and beer policy took over a year to establish. According to Associate Dean Jennifer Grace Lee, "the biggest challenge with implementing the alcohol policy was making sure that we did our due diligence to consider the policy from all aspects." Ms. Lee further added, "I'm pleased to share that we did not have any problems with students overindulging at the reception. Based on our experience at the spring reception, I think we will tweak some of the logistics. However, we have no plans to revise the policy."