Photo credit: Chris Vine

The CUNY SPS MA in Applied Theatre hosted its annual racial justice workshop on Saturday, November 3, 2018. The workshop is designed to explore participants' relationship to racism, white supremacy and the fight for racial justice and equity using the medium of theatre. Now in its fourth year, the workshop, attended by current students, alumni, faculty and outside guests, took a new form: The Racial Justice Applied Theatre Pop-Up Conference. The conference, facilitated by faculty member H. "Herukhuti" Sharif Williams, centered around awareness of deeply-rooted and subversive racial and social inequity, in the forms of both explicit and implicit bias. Presenters and co-facilitators included Melanie Willingham-Jaggers  (MAAT alumna & faculty member); Esther Triggs-Camacho (MAAT student); Harold Steward (The TheatreOffensive, Boston); Dominic D'Andrea with the One-Minute Play Festival Troupe (MAAT alumnus ); and J. Christopher Neal (FluidBiDesign/MenKIND and The Human Root).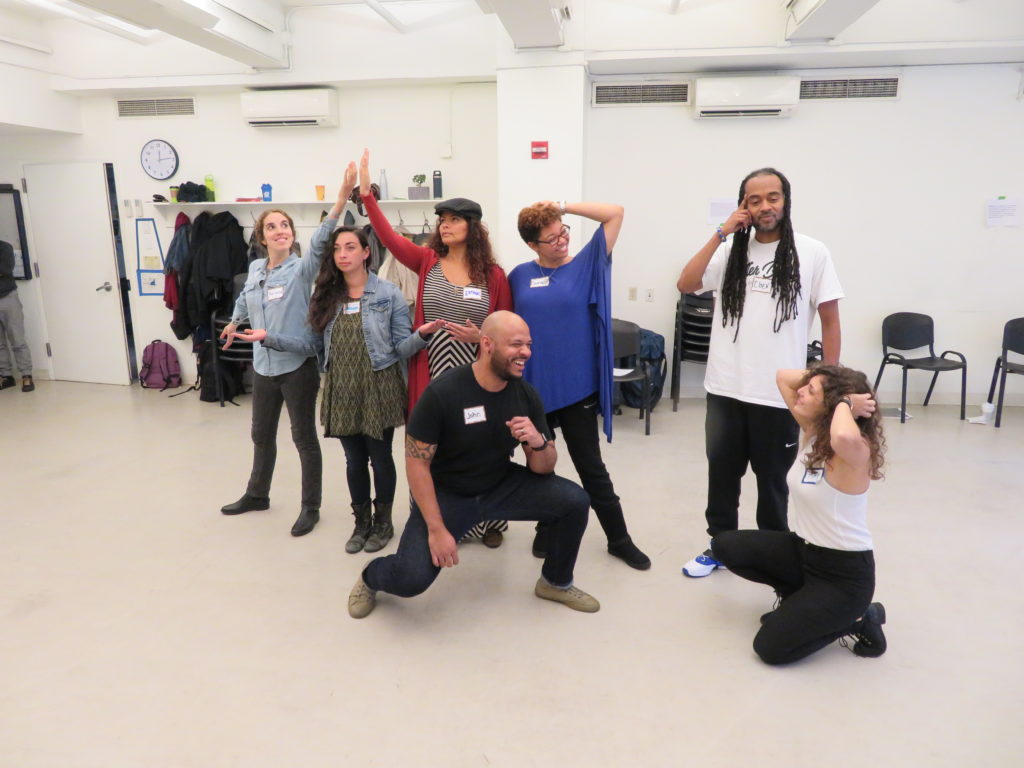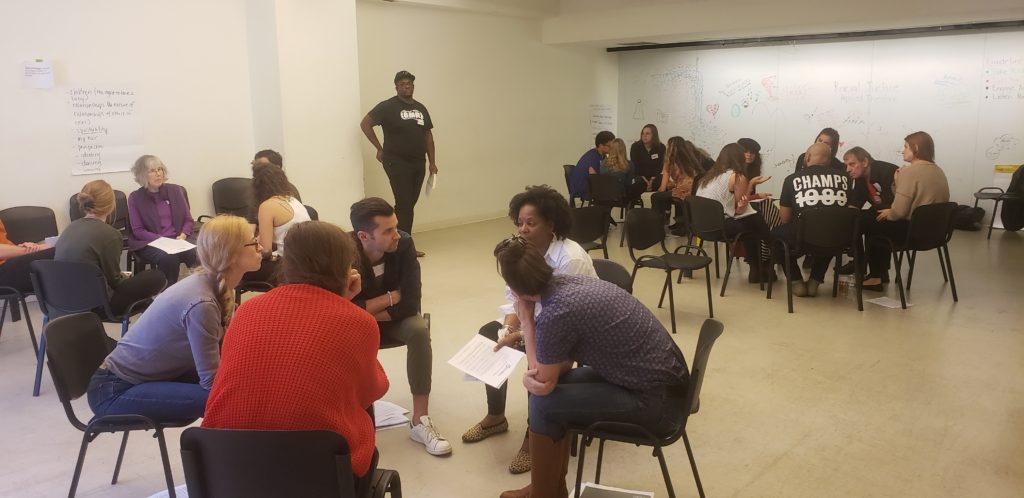 One of the most profound points of the conference was a presentation given by Harold Steward, the Managing and Interim Executive Director of Boston's The Theater Offensive. TTO is an organization that presents the diversity of lesbian, gay, bisexual, and transgender lives in art so bold it breaks through personal isolation, challenges the status quo, and builds thriving communities. Steward's presentation depicted the company personal ongoing journey to becoming a truly anti-racist organization through the revision process of TTO's Strategic Plan and, ultimately, the enlightenment of its Board of Directors in acknowledging the impact of a concretized shift of organizational goals and values. The candid verbiage of Steward's presentation was a model for simplicity of difficult and complex organizational conversations around race, gender identity/sexual orientation, policy change, and sustainability. Steward left his participants with assessment tools for use within our personal work and a challenge to hit racial justice head-on with care, urgency, groundedness, and good "Steward"ship. I look forward to the continued conversations and subsequent actions that presentations, like Stewart's and others from the day, spark both here at CUNY and in the community at-large.
Courtney McClellan is an MA student at CUNY SPS