Any CUNY SPS student would readily admit that online learning has many challenges. The workload is significantly greater than the analog classroom. Because distance learning platforms like Blackboard only host written discussions, reading and writing skills are magnified.
Online learning for the nontraditional student is yet another layer of complications: balancing families, jobs, community involvement, as well as studies requires a mastery of time management skills.
Studies have shown that there is a higher attrition (course drop) rate for online students. Online students, particularly non-traditional students, do not usually graduate in the average 4.33 years.
Is it any wonder that even good online students sometimes find themselves in academic trouble?
Two semesters ago, I found myself in big academic trouble. Perhaps I was overconfident and should have chosen a course that was less difficult. But I was riding high with my 3.94 GPA and I felt invincible. I quickly saw that I had underestimated how hard the class would be. Even though I was a seasoned SPS student, I did not know where to go for help.
I struggled without resources to guide me and I barely passed the class. My GPA took a hard hit, and unfortunately, I will not be able to get it back to its prior standing before I graduate.
It became important for me to make sure that I could help students who find themselves in similar situations. And so the concept for this column was born. We will have several segments in this column dedicated to helping students when they struggle.
Here is my first tip: know where you stand.
Do you know that CUNYFirst has a graduation GPA calculator? It's an incredible tool. Step 1: Sign in to your CUNYFirst account.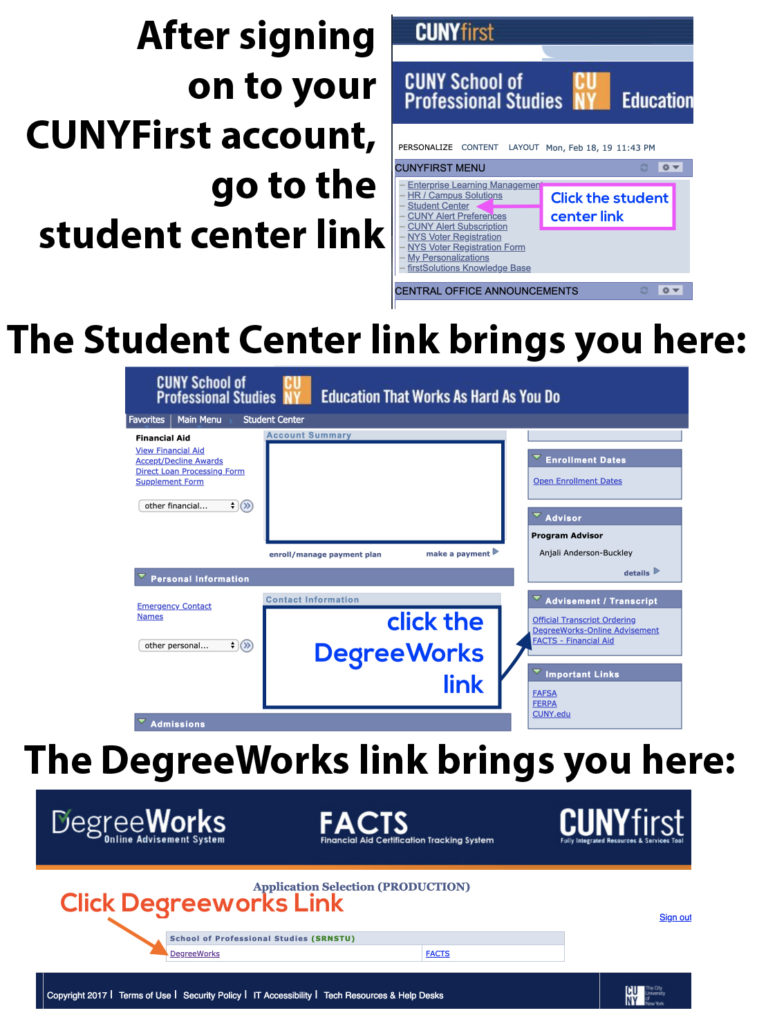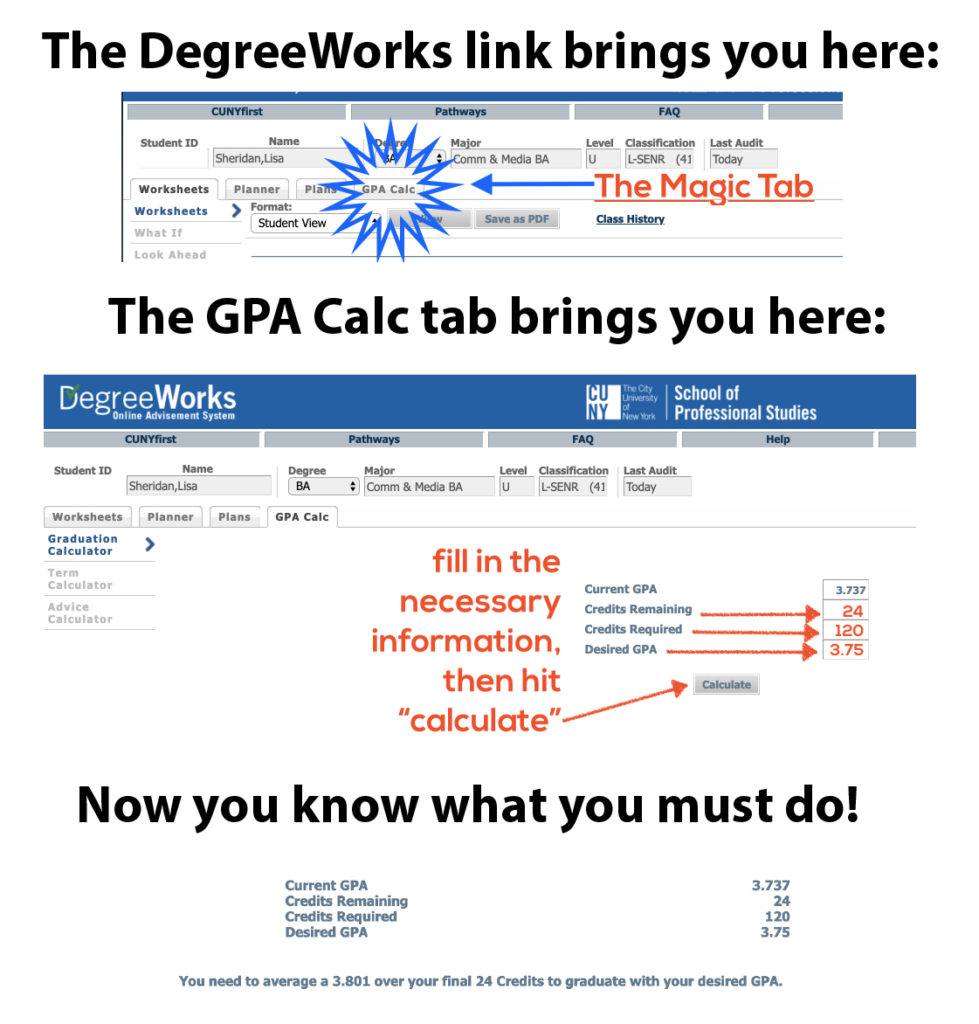 This column is meant to be a conversation. Please comment in the discussion portion below. Share your hacks, your tips, and your struggles.