Brothers Timothy and Anthony Sweeney as youngsters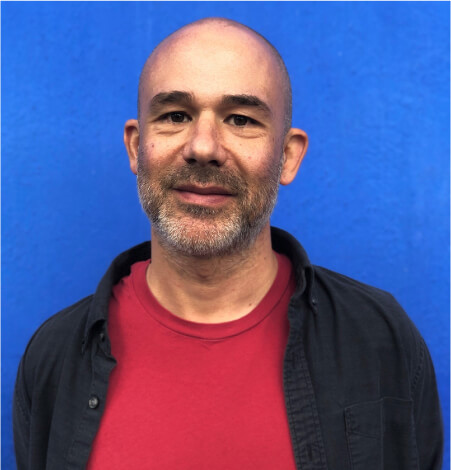 As young boys, Timothy and Anthony Sweeney loved pretending to be firefighters. According to Anthony, "We loved playing firemen so much that my dad, who was a fireman, installed a play firepole in our room." The brothers admired their father's heroics as a fireman. So it seems fitting that as an adult, Anthony followed his father's life-saving tradition by donating his kidney to his older brother, Timothy.
Every day, 20 people die waiting for a transplant, according to the Health Resources and Services Administration, (HRSA.) When Anthony Sweeney the Associate Director of Student Life, donated a kidney his brother this past August, he ensured his brother could live a longer and healthier life.
Anthony made light of the whole operation saying, "It's not as scary as it sounds. People can live full, healthy lives with one kidney." Brian K. Runge coordinates the living donor program at New York-Presbyterian Columbia Irving Medical Center. Runge explained, "There is a lot of misinformation based on old science. People think that the match for organ donation is more complicated than it actually is –– it's basically blood type that determines the match."
Anthony's brother Timothy was diagnosed with Cystic Fibrosis at age 2 1/2. Timothy Sweeney shared, "My parents noticed that I was showing signs of dehydration. So they took me to the doctor. The physicians told my parents that I would only live to age 10. They were advised that there was nothing that they could do for me except to make me as comfortable as possible." But Timothy's parents rejected that diagnosis. "They were determined to keep me active and strong."
The Sweeney parents created a health regimen for Timothy that led to a lifetime of exercise and strength training. "CF is a disease of wasting away. Kids who have CF are so skinny. I was so skinny. But I learned that physical activity would develop muscles, and help me to look less thin. So I kept active and stuck with weight training." Today Timothy is a physical fitness trainer, and father to three young boys.
A Close Relationship Becomes Even Closer
Timothy Sweeney explained that his sons didn't fully understand the operation that their dad and uncle underwent. Timothy said, "Anthony is already a loved uncle, imagine how they will feel 20 years from now when they know the whole story of Anthony's sacrifice." Timothy continued, "By the way, Anthony never called it a 'sacrifice.' He simply said, 'I want to do it.' How do you say thank you to that?"
With kidney transplants, a living donor increases the likelihood of transplant success. Brian Runge, the coordinator for Timothy's operation, explained, "A transplant for kidneys from living donors takes about 30 minutes. Kidneys from deceased donors can take up to 30 hours for the transplant. When the kidney is out of the body that long, it essentially 'goes to sleep.' So this makes the deceased donation more difficult. The kidney is one of the more volatile organs to transplant. With a living donor, the kidney starts working immediately, because it isn't out of contact with circulating blood for long."
Thanks to Anthony's kidney, his brother's prognosis is excellent, and doctors now predict he has at least another 40 years.
Anthony returned to work in CUNY SPS' Student Services department in early September. He says he "feels great." Anthony said that he appreciated the support he got from the SPS community.
How to Help
According to HRSA, only 3 in 1,000 deaths can result in organ transplants, which leads to severe organ shortages. This is why signing up now to be a donor is so important. Inform family and friends about donation intentions. The HRSA has a list of local organ transplant organizations.
To find out more about kidney transplants, or to donate, contact New York-Presbyterian Columbia Irving Medical Center.
A donation to the Cystic Fibrosis Foundation can be made on the CF site. The donation can even be made "in honor of."
Timothy Sweeney offers advice for parents who find out that their child has Cystic Fibrosis. "Make sure the kid exercises as much as possible. Have them find an activity that they love and that keeps them moving. Movement is better than medicine."