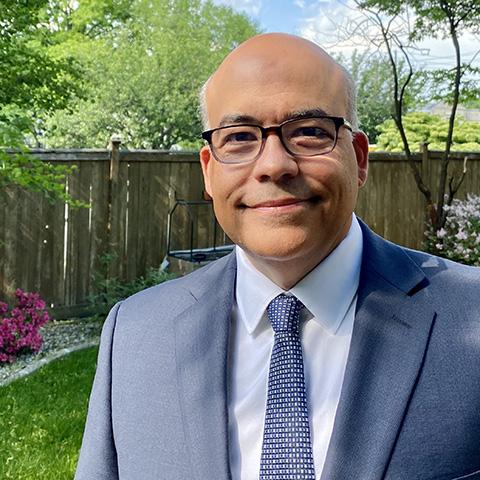 In what was likely his last Q&A session with CUNY SPS students, Interim Dean Jorge Silva-Puras answered questions about the School's plans for the remainder of the semester during the virtual session, which took place on May 17.

The one-hour informational session was held over Zoom, and around a dozen students attended the session as the dean read out questions submitted prior to the call. Anthony Sweeney, associate director of student life at SPS, moderated the session. Q&A sessions with the dean are held once per semester, and this year Silva-Puras also met separately with the ACE Peer-Mentoring Program and Black Male Initiative mentors.

Silva-Puras, who is serving as interim dean while CUNY SPS searches for a more permanent replacement, started by giving an update on the search for a new dean, which he said was "at the final stages." The new dean will be announced on June 26 during the next meeting of the CUNY Board of Trustees once the board approves the appointment, he confirmed.

"We do expect that the final round of interviews of the finalists for the dean position will conclude this month," Silva-Puras said. "So by June 26th we will know who the new and permanent dean is. At that point in time I will start the process of transitioning to the new dean."

Silva-Puras added that CUNY SPS is already working on the transition, which should put the new dean in place by early August, though a final candidate has not yet been selected.

"We're developing documents, compiling information, so that this is as seamless and as effortless a transition as possible," he said. "A lot of the projects that we have been talking about in the last year and a half will continue, hopefully. That is certainly what we are recommending during the transition process. So [I'm] looking forward to that."

Students were particularly curious about how to find spaces to meet in person, whether through class or club events, given CUNY SPS's online nature. The university has quite a few club events coming up to round out the academic year, Sweeney said during the session.

With over 20 clubs across CUNY SPS, new clubs like the Psychology Organization, the Sociology and Human Relations Club, as well as the Painting Club and Cooking Club, have already gained traction. Clubs can range from purely academic or professional networking ones to recreational ones, Sweeney said.

Silva-Puras also discussed the recent budget cuts that have been imposed by the City of New York on CUNY. Those budget cuts, announced in February, amounted to $155 million across all 25 CUNY campuses and resulted in the loss of 235 faculty and staff positions. For some colleges, the cuts meant a 7% reduction in budget, but for colleges that didn't have a budget deficit, such as CUNY SPS, a smaller 5.5% budget cut was imposed.

Instead of cutting classes or services for students, CUNY SPS senior management decided to leave a senior management position open to cut costs. After Tracy Meade, former senior associate dean for strategy and innovation at CUNY SPS, announced her retirement last year, Sila-Puras recommended that the position be left vacant for the time being.

"It's an additional level of management hierarchy, it's an expensive position, and we don't think it's necessary for the school," he said. "Those savings of that particular senior management position will be utilized to comply with the 5.5% [cut]. That's a position that shouldn't have any direct impact on the services provided to students."

Despite stepping down as interim dean, Silva-Puras ended the call by expressing his thanks to both students and faculty and hinted at his next career move. "I'm very likely to stay within the CUNY system in a different capacity," he said.