Photo Credit: Douglas Figueredo Creating Space for Racial and Neurodiverse Inclusion in the Classroom Workshop Day 1
"The truth you hear today may piss you off, but then you need to decide what to do with it" said The New School professor, educator, and activist Toya Lillard, who presented viBe Theater Experience's dynamic opening performance to the 5th annual Racial Justice Conference on November 8 and 9, 2019.
With a call to advance racial equity and combat white supremacy through Arts and Education, CUNY's MA Program in Applied Theatre presented two days of performances, discussions, and workshops.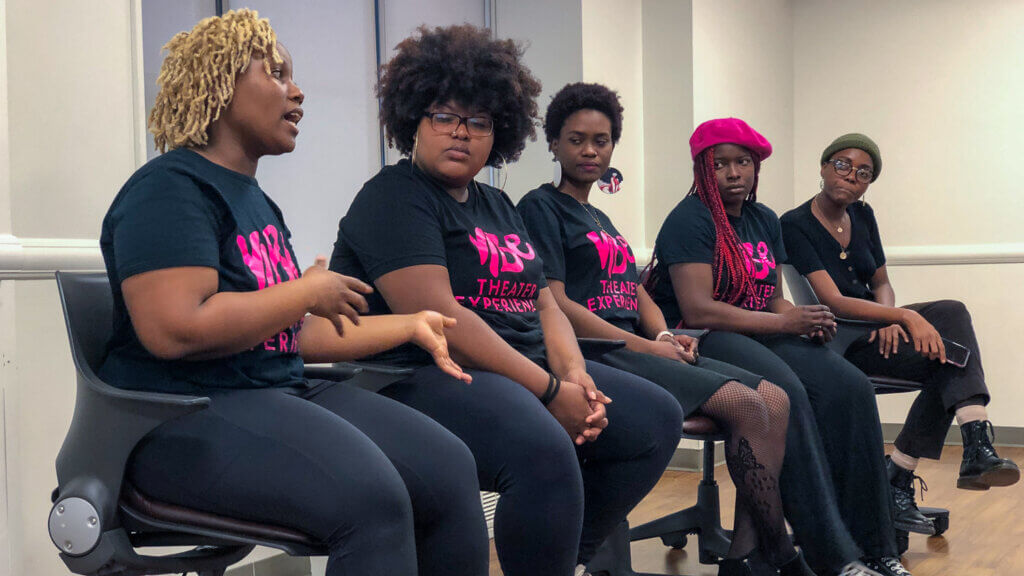 "Bring your ancestors and all of who you are. Help us engage in the conversation," said H. "Herukhuti" Sharif Williams, moderator of the conference and adjunct associate CUNY professor to attendees.
Williams led a keynote panel discussing issues of white supremacy, racial equity, and social justice in relation to art and education.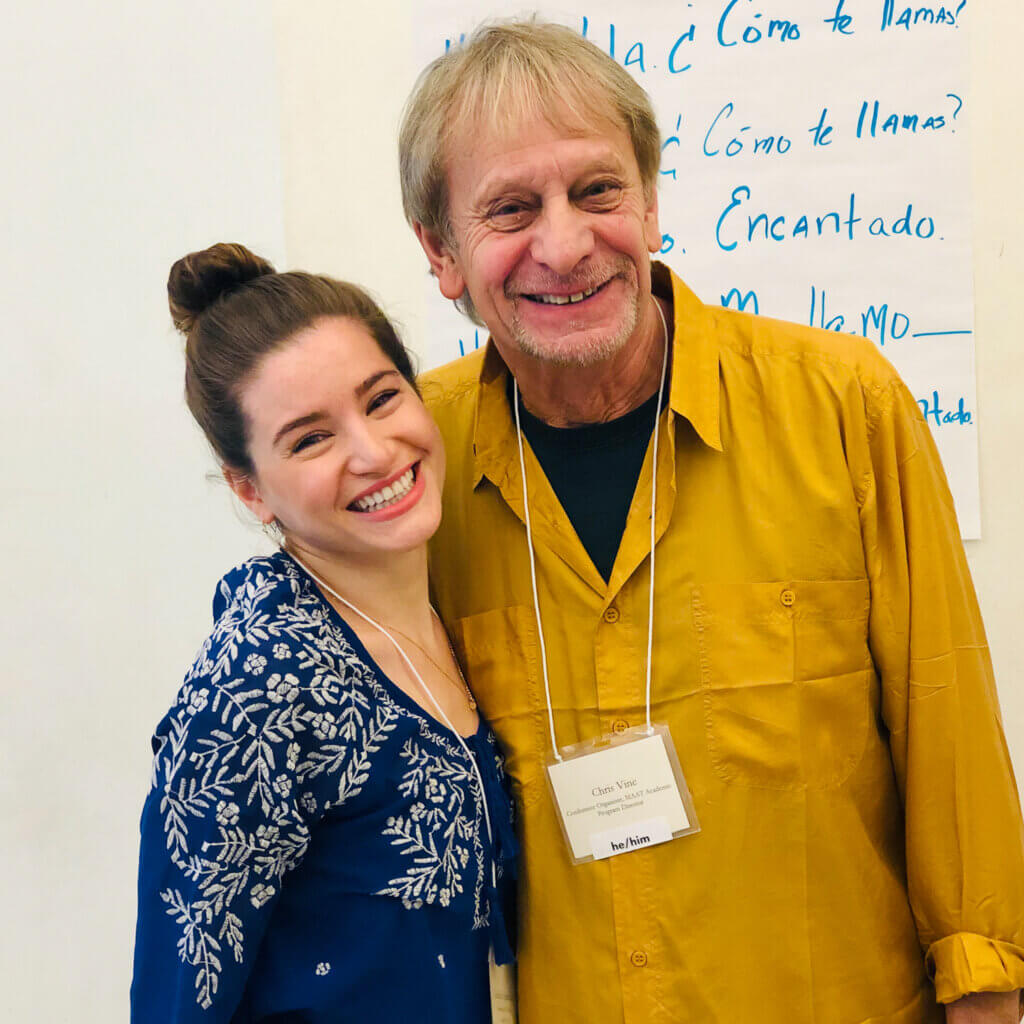 Immigrant activist and teaching artist Alejandra Duque Cifuentes asked participants to reflect on the question "how did I contribute to, benefit, and uphold white supremacy today?"
"It's not a zero-end sum game, it's infinite," said educator and social justice worker Anyanwu, "you get to have your power and I get to have mine." Anyanwu charged the group to interrupt white privilege and not give away their power because "we're working in a patriarchal world that actually initiated this whole shit."
"A lot of the conversation is around race and how are we going to assimilate into white supremacy structure" said community builder Dustin Gibson. "We have to focus on building our own structures, because inclusion in a white supremacist structure is literally just setting people up to be harmed and harmed again."
As the keynote closed, Williams said we need sustainable ways to build our tribes, and to "cultivate the resources that nurture and feed us, because outside of that, we know we are going to be attacked and engaged."
Workshops throughout the conference led participants in group activities that flipped traditional narratives to illustrate bias and learn new ways to provide inclusion.
In a Flock Exercise, participants were placed into a playful v-shaped flock of birds where workshop leaders and CUNY alumni Esther Triggs-Camacho and Chelsea Hanawalt pretended to be a teacher leading a class that included a neurodiverse student.
As the exercise progressed, emotions rose as participants experienced the confusion, hurt, and fear that can arise in the classroom. In the discussion that followed, Triggs-Camacho said "we can choose to be complacent or inclusive." She encouraged positive reinforcement on efforts instead of results, and to focus on student's similarities.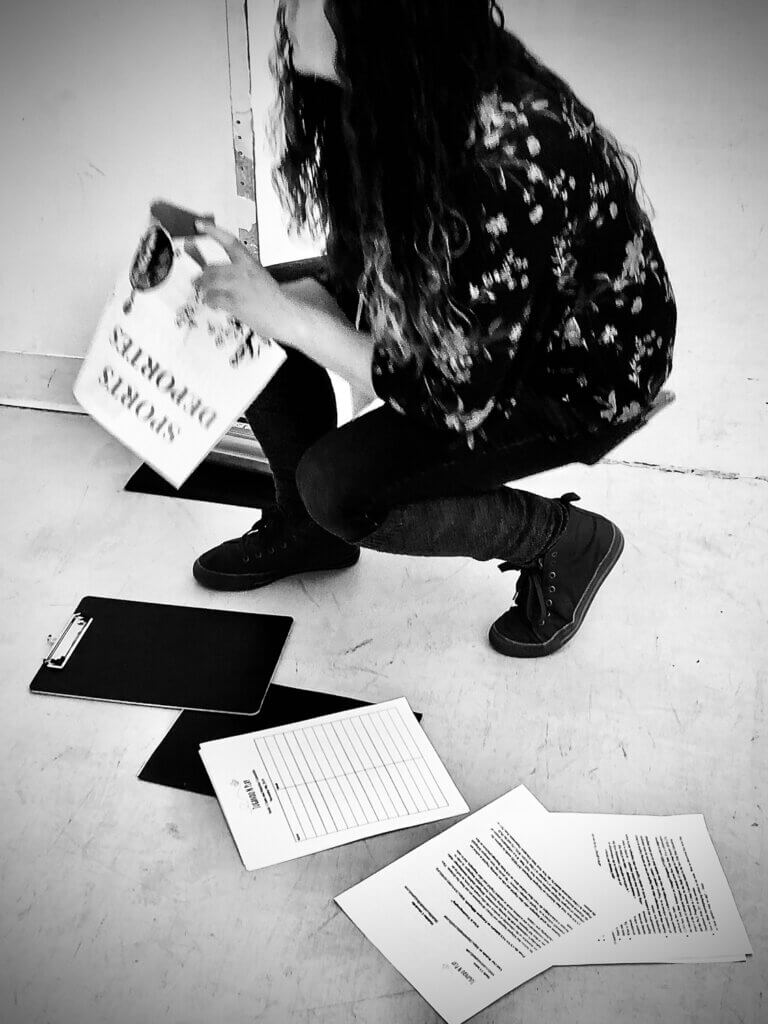 In another workshop, CUNY alumnus and workshop leader Sindy Castro, demonstrated how students could playfully learn to understand differences in languages and cultures though a 'Hello Song' sung entirely in Spanish. The song's repetition and encouraged participation meant that any student, whether they understood Spanish or not, could eventually understand the game's goal of self-introduction, and learn to accept their fellow students.
"English is not the only language and we need to reframe this in our minds," said Castro.
CUNY alumnus and co-workshop leader, Madeline Calandrillo said "don't wait to rely on kids that speak the second language to help you. Have the tools and be prepared."
Decolonizing source materials in the classroom was an important topic during a second-day workshop. Actor, educator, and member of CUNY Creative Arts Team (CAT) Claro De Los Reyes said, "implicit bias is working at a curriculum level" and to be aware that "sometimes we talk about POC (people of color histories) in a white supremacist way."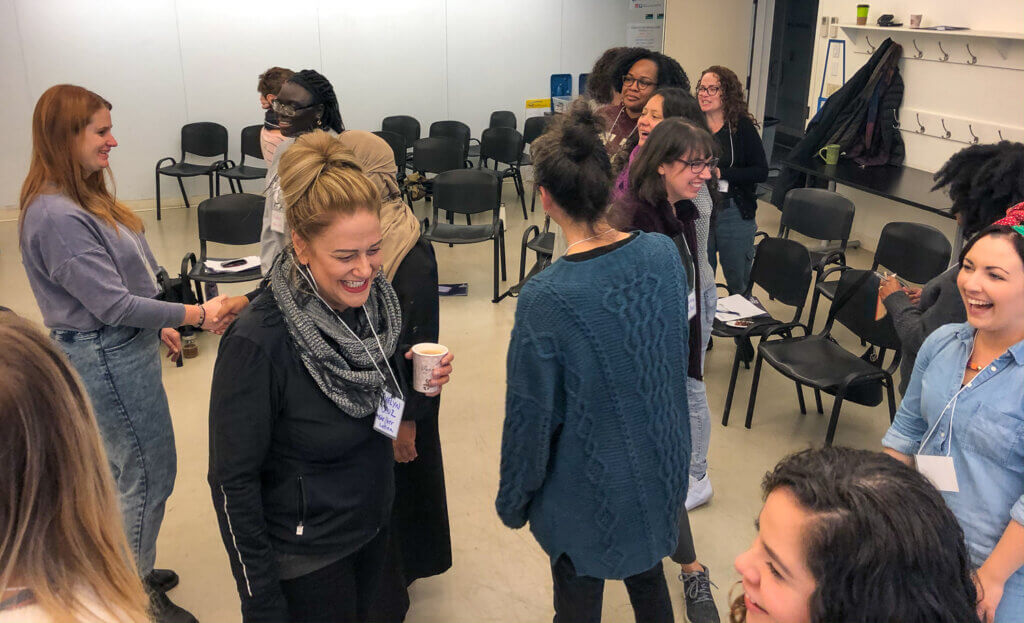 "There are big disparities between who is in the classroom and what authors and characters in books they have access to," said applied theatre practitioner and workshop leader Shamilia McBean. She encouraged participants to "use one another as resources" for greater understanding, and to ask "what is my role, where can I influence things, and where can I shift things so change happens?"
The 5th Annual Racial Justice Conference "Sign of Times: The Role of the Arts and Education in Advancing Racial Equity and Combating White Supremacy" was sponsored by the City University of New York School of Professional Studies MA Program in Applied Theatre.
Partners included: CUNY Black Male Initiative, CUNY Baruch College-SEEK, CUNY SPS MA in Youth Studies Program, CUNY SPS MA Disabilities Studies, City College of New York Urban Mentoring and Achievement Network, Creative Arts Team, Goddard College Bachelors of Fine Arts in Socially Engaged Art, The Journey Theatre Project, People's Theatre Project, Theatre of the Oppressed NYC.