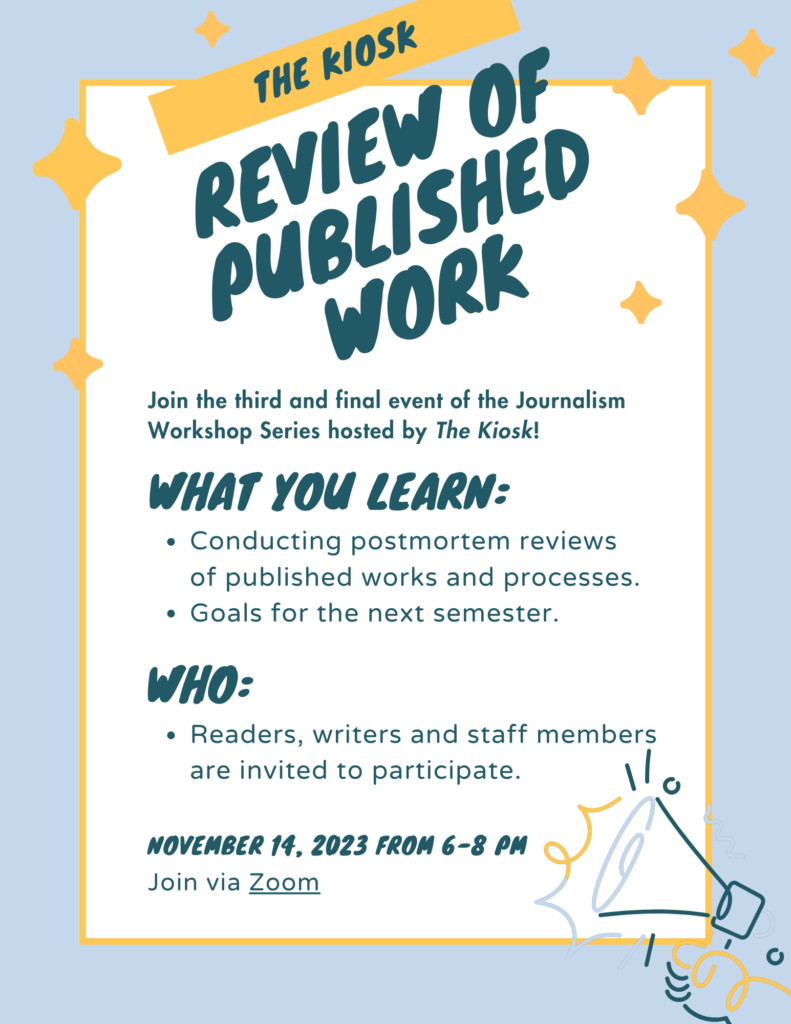 The Kiosk is hosting its third and final event, "Review of Published Work," in the Fall 2023 Journalism Workshop series. We welcome everyone to join, whether you've published anything or not.
The Kiosk has been holding a series of journalism workshops led by professionals to teach aspiring student journalists, writers, and photographers how to write stories and take on multimedia projects. Afterwards, students are encouraged to pitch their own stories to us, though we are always open to ideas.
This final event is being hosted by Dateline: CUNY editor and journalism educator Katina Paron, author of "A NewsHound's Guide to Student Journalism."
Workshop 3: Review of Published Work
This workshop will act as a postmortem review of published work, processes and a discussion of goals for the next semester. Readers, writers and staff members will be invited and asked to participate.
When: Tuesday, November 14 from 6-8pm
Where: This is a virtual event via Zoom. RSVP here!