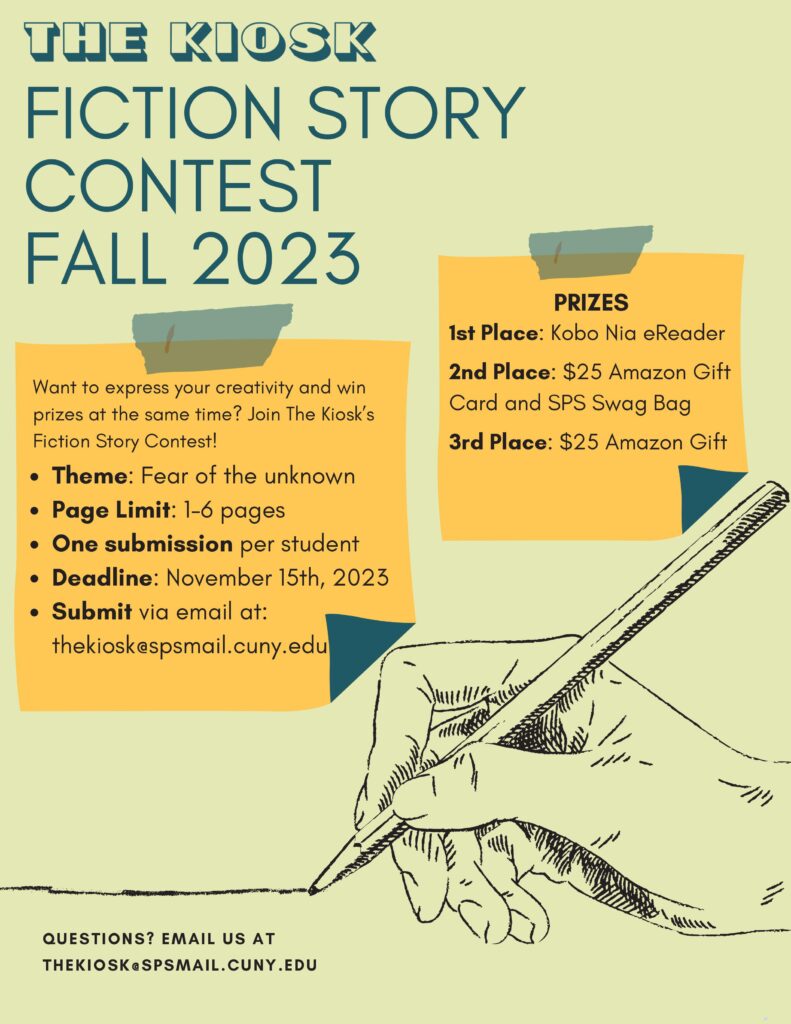 The Kiosk, your student-run newspaper at CUNY SPS, is excited to announce the first fiction story contest of 2023. This is your chance to showcase your creative storytelling and compete for prizes!
This fall, our theme invites all CUNY SPS students to explore "the fear of the unknown." You may submit one entry, whether it be a short story, poem, or any other form of prose, as long as it follows our theme and remains between 1-6 pages.
Our panel of judges will evaluate submissions based on the following criteria: originality, writing style/voice, relevance to the theme, plot/conflict, characters, and setting. 
Contest winners can receive the following prizes:
1st Place: Kobo Nia eReader
2nd Place: $25 Amazon Gift Card + CUNY SPS Swag Bag
3rd Place: $25 Amazon Gift Card
The submission deadline is midnight on November 15. All entries should be emailed to [email protected]. Please be aware that submitting your work grants The Kiosk permission to publish it, but it is not guaranteed. Feel free to reach out to us via email if you have any questions.
Best of luck to all participants!