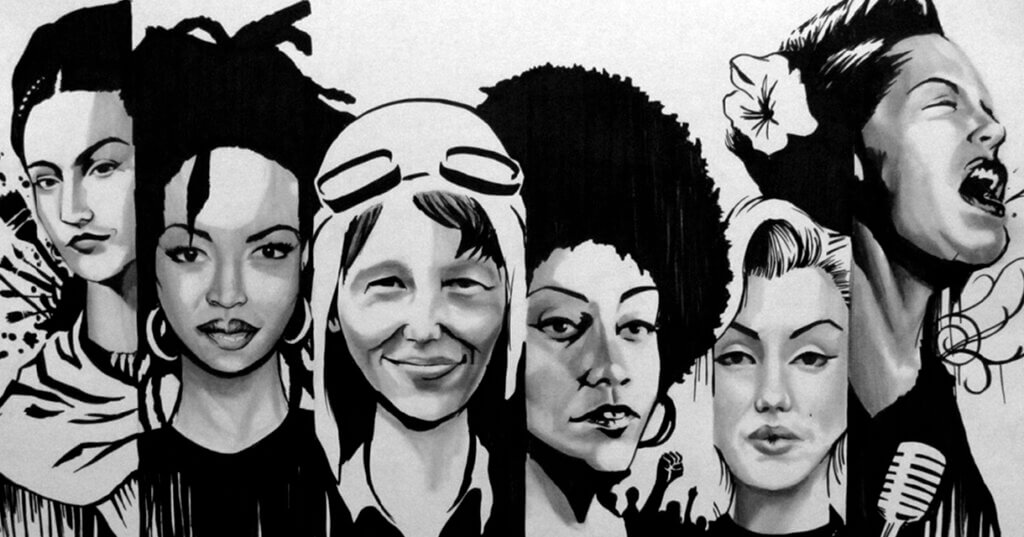 Photo credit: https://fgpg.com/about/
"We are all bound up together in one great bundle of Humanity." announces Tony nominated Ariana DeBose as Frances Harper, in a reenactment filmed at CUNY. A multimedia women's suffrage centennial celebration that also commemorated the 19th Amendment was hosted virtually by the CUNY School of Professional Studies (CUNY SPS) on Wednesday, March 3, 2021.  
March is the month we salute the women who have influenced our lives and many activities are underway to acknowledge their contributions. In recognition of the essential role of women in American history, the Office of Alumni Relations and Student Association along with the Museum Studies program at CUNY SPS hosted a New-York Historical Society Virtual Presentation covering 200 years of women's activism. 
The event featured a presentation about women who organized marches to end slavery, win the vote, and protect reproductive rights was made up of performance pieces, photographs, campaign posters, and historic footage reflecting the sacrifice, dedication, and work involved in bringing change.  
Historian Anna Danziger Halperin, a curator from New-York Historical Society's Center for Women's History led the presentation. Professor Danziger-Halperin teaches at CUNY SPS and is an Andrew W. Mellon Postdoctoral Fellow in Women's History and Public History.  
Professor Danziger Halperin's main area of expertise is childcare and hopes to see universal childcare available to all, especially during the pandemic. Per Danziger Halperin, the hardest or most disturbing part was working on the presentation for the event. "Some of the photos we were given access to were too graphic and even though they are an important part of the women's movement, we just could not use them. We had classes coming through the exhibit" said Danziger Halperin.
When asked to identify her favorite part of this presentation, Professor Danziger Halperin said, "seeing the enthusiasm and diligence of the high school students, who interned, when they would find out about amazing work by people they never knew like Isabel González'." It was González's struggle that led to the signing of the Jones-Shafroth Act, conferring a statutory United States citizenship on all the citizens of Puerto Rico. This affected many Puerto Rican women who were coming to join families in the States. 
The women's movement gave birth to Black Lives Matter, Wages for Housework Movement and the fight regarding women's health issues. A fascinating part of the presentation discussed the Black Women's Club movement and a book "Southern Horrors" by Ida B. Wells, a prominent journalist, activist, and researcher who battled sexism, racism, and violence. Wells focused on the conditions of African Americans in the South, and openly confronted white women in the suffrage movement who ignored lynching.
As a result, Wells was ostracized by women's suffrage organizations in the United States but remained active in the women's rights movement and contributed to founding the National Association of Colored Women's Club to address civil rights and women's suffrage. This led to the discussion of the racist suffragettes or other groups working independently not often spoken about in Women's History.  
The unity of ideas proved more effective both in securing the vote for women and abolishing slavery. The overall message conveyed is that we are stronger when we act together than when we act separately. Let us give gratitude for the women who have motivated us all in our own lives and work together to make the world a better place for everyone.