Editor's note: In this installment of the CUNY SPS Club Week Spotlight series by The Kiosk, members of the South Asian Student Union, Disability and Access Coalition, and Youth Studies Club share insights about their club activities during and outside of Club Week.
If you missed Club Week, which took place over the course of a handful of weeks last month, CUNY SPS offered a preview of the many student clubs that meet regularly throughout the school year in a series of intro meetings.
South Asian Student Union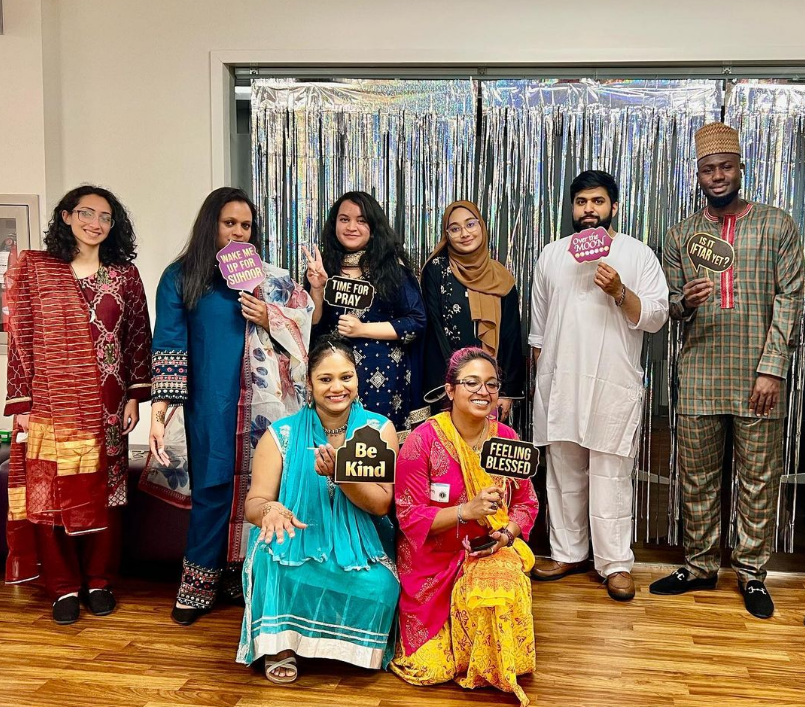 By Komal Mehmood, President
South Asian Student Union (SASU) is a community for all the students that are part of the South Asian community at CUNY SPS. The purpose of SASU is to gather and share our cultures and backgrounds. It is a place where we can express ourselves. Students join because they like to be a part of a community and be themselves. It is a place to call home and wind down.
I started the club because I felt there was no extensive community for the South Asians at SPS. It was really important to have a community for South Asians because no one was talking about it. We just started a year back, in Fall 2022.
We have a club agenda for every general meeting. We discuss what we're planning for the month and any events that we're doing. This semester, we are planning a formal for November, which is an open event for all clubs. We'll have a DJ, food, music, and more. We are also planning a virtual event with the Psychology Club and Latinx Student Union where we will be talking about mental health issues that brown people face. We also do movie and game nights—we still keep it light and fun.
For more information about joining SASU, please visit their Instagram page or email [email protected].
Disability and Access Coalition
By Kaci Conley, Co-Chair
The Disability and Access Coalition's(DAC) mission is to center, support, and celebrate the lives and experiences of people with disabilities/disabled people through our meetings and events. I think students who believe in DAC's mission, regardless of disability status or degree program, and are looking to be part of an inclusive, supportive community, should join! 
I joined DAC during my first semester here at CUNY SPS because I wanted to be in a community with other students. I decided to run for co-chair, as I have a bachelor's degree in Psychology and Organizational Leadership, as well as several years of experience running student clubs during my undergraduate years at another university. I'm now proudly in my second year of leading DAC.
A typical DAC meeting includes introductions (including a brief ice-breaker-type question), discussing organization business (upcoming meetings and events), open discussion (this often revolves around disability in the news/current events), and an inclusive, fun activity to build community and increase member engagement.
I ran a really fun event for DAC for Club Week: DAC Speed Friending. All CUNY SPS students were invited to participate, and lots of engaged students turned out! Attendees were randomly paired in breakout rooms for 10 rounds of five-minute conversations throughout the event. During each round, fun conversation starters were broadcasted to help facilitate conversations. At the end of the event, the Zoom was held open for about five minutes so attendees could share contact information (social media, LinkedIn, etc.) with their new friends using the chat.
A little background about Speed Friending: I created Speed Friending, rooted in psychology and how intergroup contact reduces bias. Through this fun event, we aimed to reduce attitudinal barriers for the disability community and other marginalized groups.This was the second time I hosted DAC Speed Friending; it is now our annual signature event.
For more information about joining the DAC, visit their Instagram account or email [email protected].
Youth Studies Club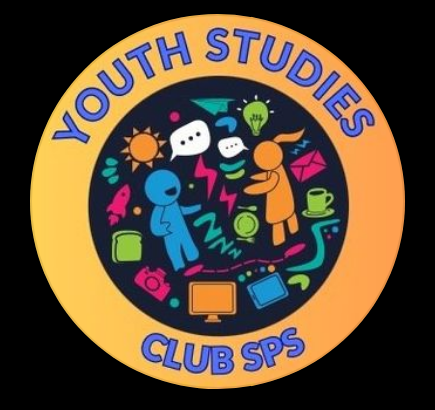 By Courtney Warren
We are the Youth Studies Club, motivated and dedicated to helping the youth of America grow, learn, achieve, overcome, and master all the skills and knowledge needed to successfully navigate life and mature into the intellectual, emotional, financial, social, physical, and mental leaders of tomorrow. 
During Club Week, we held a meet and greet. We plan on joining the other club to do some collaborative events, such as policing in America and how it affects everyone. We will be speaking on how it affects our youth.
We will also be having a networking event to learn more about youth studies and what opportunities will be available while obtaining a degree and after graduation.
In a typical meeting, we talk about jobs and internship opportunities. We discuss personal and professional achievements. We brainstorm event ideas and how we can honor our current, future, and past graduates.
Joining this club would be an excellent opportunity to network with people in your field and a great resource for everyone to learn and grow together. Also, it's a great support system while in school and after.
For more information about joining the Youth Studies Club, visit their Instagram page or email [email protected].