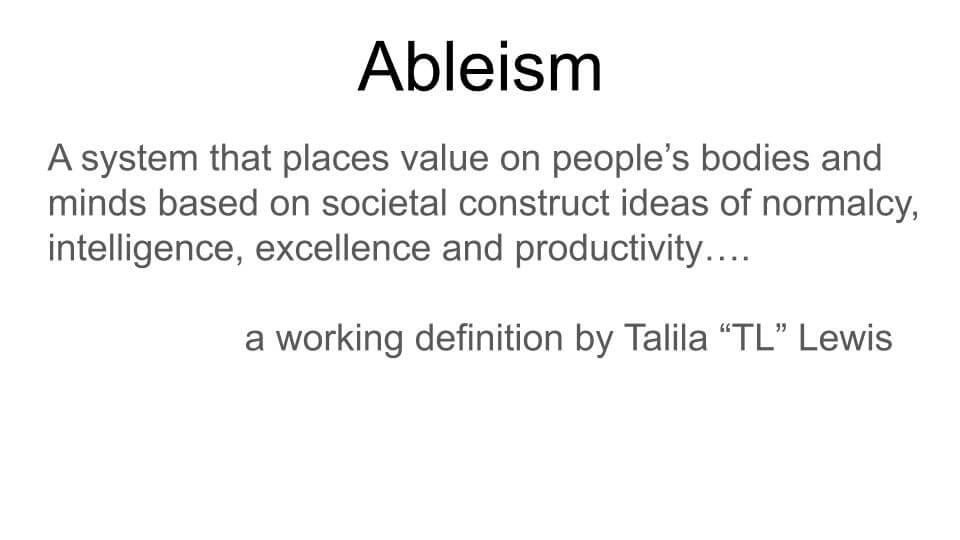 The virtual nature of last week's meeting for National Disability Employment Awareness Month (NDEAM), illustrated what the workplace is lacking: inclusive environments.
A zoom meeting was not an option last year. However, Covid-19 has required people to adapt in order to function. But members of the Abilities and Resource Committee wonder why this wasn't an option before. "Covid didn't really bring anything new out it just kind of highlighted things that already existed," said Liz Rubel, co-chair of the Abilities and Resources Committee, and second-year MA in Museum Studies.
Using words like "accommodation" and "adapt" contributes to the problem. Requiring assimilation to a society that favors ableism, alienates members of the disabled community. "The environment disables people with impairments. The environment must be redesigned or re-conceptualized, not cured, not pitied, not accommodated," said Zebadiah Hall, the director of student disability services at Cornell University and keynote speaker. "I tell people all the time I'm not doing my job at a high level if I have to accommodate a student, because it's disabled by design." 
Another panelist explained the need to teach people early in life, so they grow up aware of discrimination. "It should be taught at home and in preschool and incorporated throughout education, and always look for teaching moments," said Kathleen Marsala-Cervasio, an associate professor of nursing at CUNY SPS. "We need to unlearn what is toxic and how we present ourselves. That will break down barriers."
An interactive Google doc shared with the 50-member audience, gave access to helpful links like book recommendations, backgrounds of the panelists, and space to write-in questions. 
A resource, shared during an interview after the meeting, provided an updated definition of the word "ableism" which lists colonialism, anti-Blackness, capitalism and eugenics as long-standing contributors to disability constructs. "Disability studies is sometimes thought of as white disability studies," said Deanna Yadollahi, a co-moderator, and first-year MA in Disability Studies. "We need to be more intersectional. We need to come together to care about social justice issues, whether or not we are the recipient of oppression from it."
Even though employers should enforce the laws, the onus is put on the employee to report any violations. "Disability is the number one protected class that we have complaints filed about in our office," said panelist Katherine Carroll, an assistant commissioner at the New York City Commission on Human Rights. "It's a real mental shift that has to be made to think about reasonable accommodation framework. We're trying to break down the barriers that society has put in place."