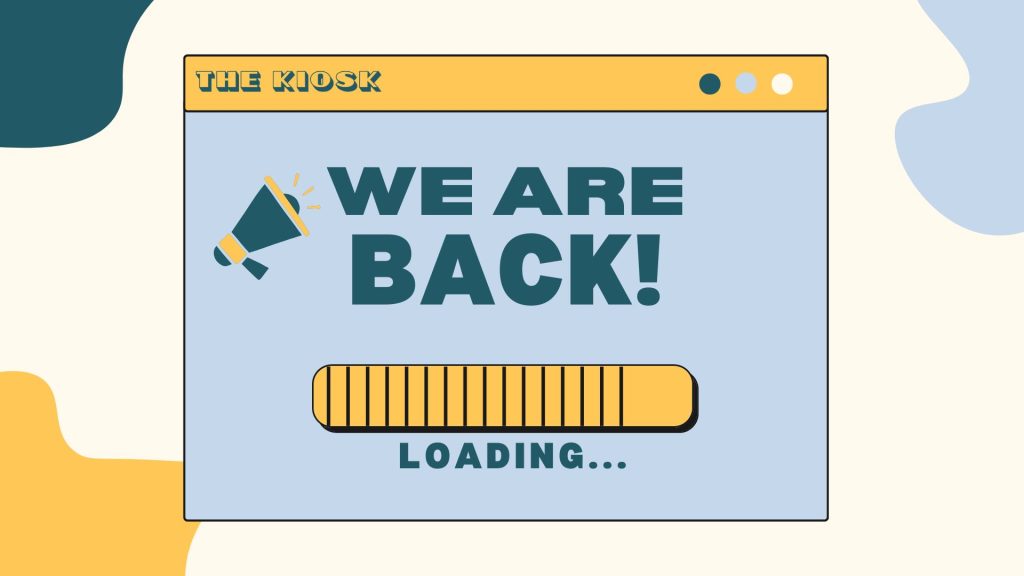 Dear readers,
Welcome to The Kiosk, the CUNY School of Professional Studies' independent student-run newspaper! Or, should we say, welcome back — we've been gone for a couple of years, but we have a new editorial team to carry on the great journalism the founding students began.
Our new team is made up of two full-time members. Editor-in-Chief Ivan De Luce is wrapping up his first semester at CUNY SPS where he's pursuing an MA in museum studies. He also studied sociology and English at City College for undergrad, so he's no stranger to the CUNY system. Managing Editor Tasnia Rashid is currently in her second year at CUNY SPS and pursuing a BS in information systems. During the pandemic remote learning period, she attended CUNY Hunter College before transferring to SPS — now, she actively participates in various clubs and activities while interacting with her classmates virtually. Both Ivan and Tasnia are very excited to get started!
The Kiosk was first founded in 2018 by a group of student journalists seeking to bridge the distance-learning gap by creating a virtual student lounge for all aspects of student life: CUNY SPS news, club events, op-eds, faculty and student profiles, and much more. In that respect, nothing has changed with the new iteration of The Kiosk, except for an even greater commitment to make our newspaper a vital part of the community.
A brand new Kiosk means brand new stories! For students who want to contribute to The Kiosk, please read our submission guidelines and send us an email at [email protected]. 
We love articles and other written content, but we also welcome photography, videos, podcasts, and most other creative work — if you're a CUNY SPS student and want to share your work with our community, it just might have a place within The Kiosk.
Sincerely,
Ivan & Tasnia