The BS in Information Systems (BSIS) major at CUNY SPS offers a wealth of learning opportunities. However, as a part of the City University of New York (CUNY) network, the School has encountered the same broader challenges that CUNY as a whole faces when it comes to offering internships and job placement for students.
The CUNY Inclusive Economy Initiative (CIE) was launched to address these challenges, specifically targeting undergrads in the BSIS major at CUNY SPS.
The CIE is a public-private initiative with an initial investment of $13 million, and CUNY SPS is one of the nine campuses selected to participate in it. With only 66% of CUNY bachelor's recipients being employed after one year of graduation, the CIE's goal is to increase that figure to 80% by 2030, while also fueling 20,000 businesses with CUNY talent and expertise. For each campus, the initiative offers support from an industry specialist who collaborates with employers, alongside a dedicated career advisor who oversees the cohort of students.
The CIE initiative at CUNY SPS is led by the BSIS department. The initiative leader for the CIE, Dr. Arthur O'Connor, also serves as the academic director of the BSIS major here at CUNY SPS. Working with Dr. O'Connor are Dr. Jason Bryer, the academic department associate director, and Anne Marie Machado, assistant director. Lastly, joining them is Altin Halilaj, the tech sector-specific industry specialist, with 10 years under his belt working for the non-profit Upwardly Global as a talent advisor.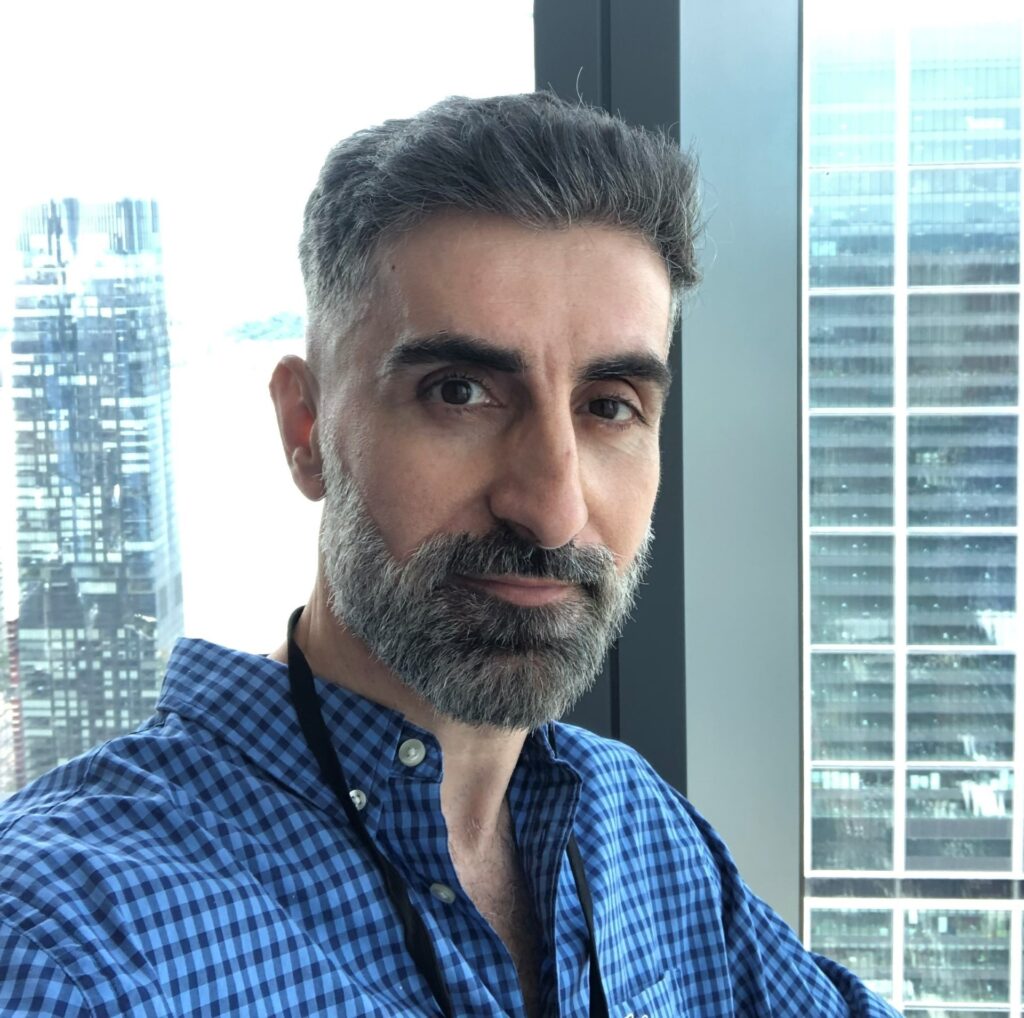 "I was so drawn by the mission of this initiative and the fact that CUNY students are not the most privileged ones," Halilaj said. "Not only hitting the goals, but I would just feel like 'Yep, I am doing something for the community and our students.'"
Halilaj's role involves reaching out to employers for job openings and internships for students, as well as establishing relationships with recruiters and hiring managers. At the same time, he is looking to facilitate industry department collaboration through hackathons, talk panels, discussions, advisory boards, and more.
The first info session for students about the program was held on May 15, with approximately 30 students in attendance. "Well, that's our challenge at the moment—to get students more engaged in it… Hopefully, there is a large audience out there and they know who to contact," Halilaj shared.
In the info session, Halilaj and his department colleagues emphasized that this opportunity was not simply the generic Student Career Services provided at CUNY SPS, but rather an actual job placement program looking to match student qualifications and certifications with employer hiring needs.
The team has already begun data collection on students, requesting information about their prior experiences, education, and skills related to their desired tech field. The career advisor will be working specifically with each student to make sure their aspirations and goals align with the job openings available. Although the career advisor role is currently vacant, the team is actively looking for someone to fill it.
They have also started collaborating with SAP, a prominent software company, to provide internship opportunities catered specifically to BSIS undergrads at the School. Additionally, another notable event took place on May 24th, featuring panelists such as Steven Weinstein, SVP Broadridge Financial, Alain Ledonwong, Senior Software Engineer, and Garda Capital, who joined to discuss future hiring trends in the information technology field.
While hosting these engaging events, Halilaj and the CIE team aim to accommodate up to 200 students during the summer, collecting their information and creating a resume bank for future opportunities.
Despite the temporary absence of a career advisor, Halilaj expressed his eagerness to help students through the CIE initiative. "I am not afraid at all, actually—I am excited about it because I want the ball to get rolled," he said. "And it's going to be a matter of time because in a month, we might have the career advisor. All I want is students to get engaged and just keep me busy." He welcomed students to email him with any questions about joining this program.
With the CIE offering many opportunities for career and academic growth, Halilaj left off with advice for students looking to take advantage of this initiative. "Be proactive, do your homework. This might sound as a cliche, but look out for all those opportunities that are out there for you… including even this initiative."