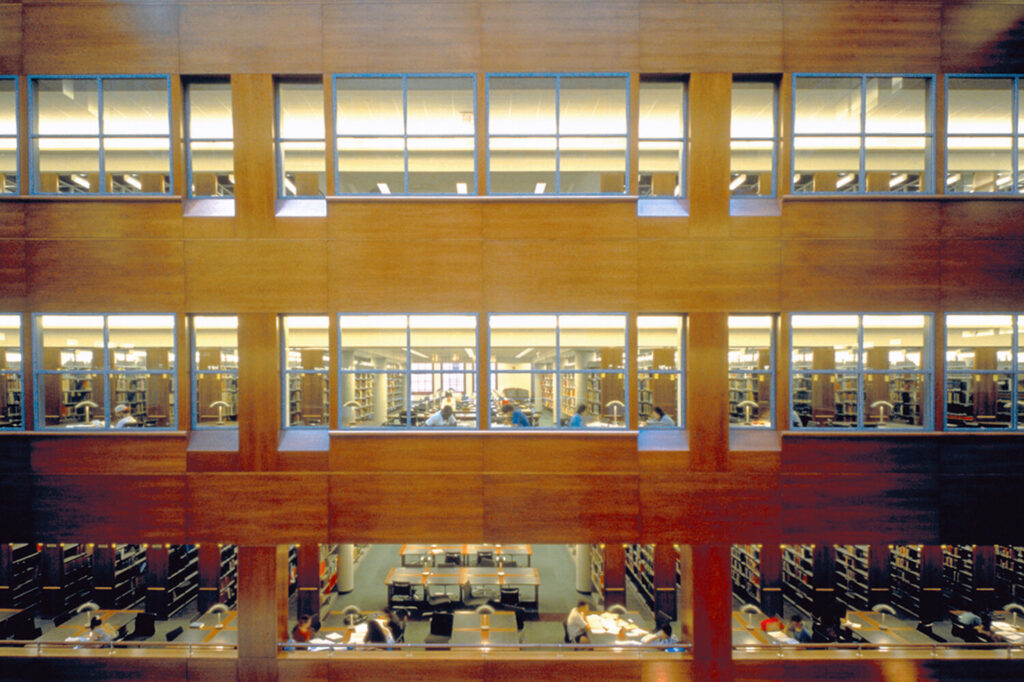 While most online universities aren't lucky enough to provide access to a physical library, CUNY SPS students can walk into Baruch College's Newman Library, also part of the CUNY system, anytime for a range of in-person services.
"It's sort of an unusual situation where a library for [one] school provides library services to another school," said Joseph Hartnett, a professor and librarian at Newman Library, who also serves as the primary point of contact for CUNY SPS at the library. Newman Library has served as CUNY SPS's main library ever since the first online degree was introduced by the School in 2006, Hartnett added.
Despite the remote nature of CUNY SPS and its students often living far from Manhattan, Hartnett said that students visit all the time with questions about research or for help with troubleshooting issues.
"To students at CUNY SPS, we are your home library," he said. "Which means not only can they come and visit but they can also get remote access to all the resources that are available to them."
Those resources include everything from remote access to the Baruch online database, and the ebooks and other research materials available there, to reference services and classroom instruction, Hartnett said. Electronic course reserves also allow faculty to gather all readings for any given class in one folder, he added.
Reference services at Newman Library include online research consultations, where students can meet with librarians to help them focus their research and pick out relevant sources of information.
Hartnett has also created a research guide for each CUNY major. The museum studies research guide, for example, has pretty much anything a museum studies student could need in terms of helpful books to read, museum journals and databases, citation guides, grant resources, and "OneSearch hacks" to help students navigate searching through the database.
For those who don't want self-directed tutorials or videos, Hartnett hosts a series of library and citation workshops throughout the semester.
In person, students can visit the group study room dedicated for CUNY SPS students on Newman's fifth floor. Aside from checking out books, they can also borrow laptops and use the printers and scanners on the second floor.
As the fall 2023 semester begins, Hartnett is already introducing new students to the library's services. The first online workshop of the semester, on using Zotero for citations, will take place on September 21, 2023 at 12:30pm virtually over Zoom. You can sign up here to learn to install Zotero and generate in-text citations and bibliographies.