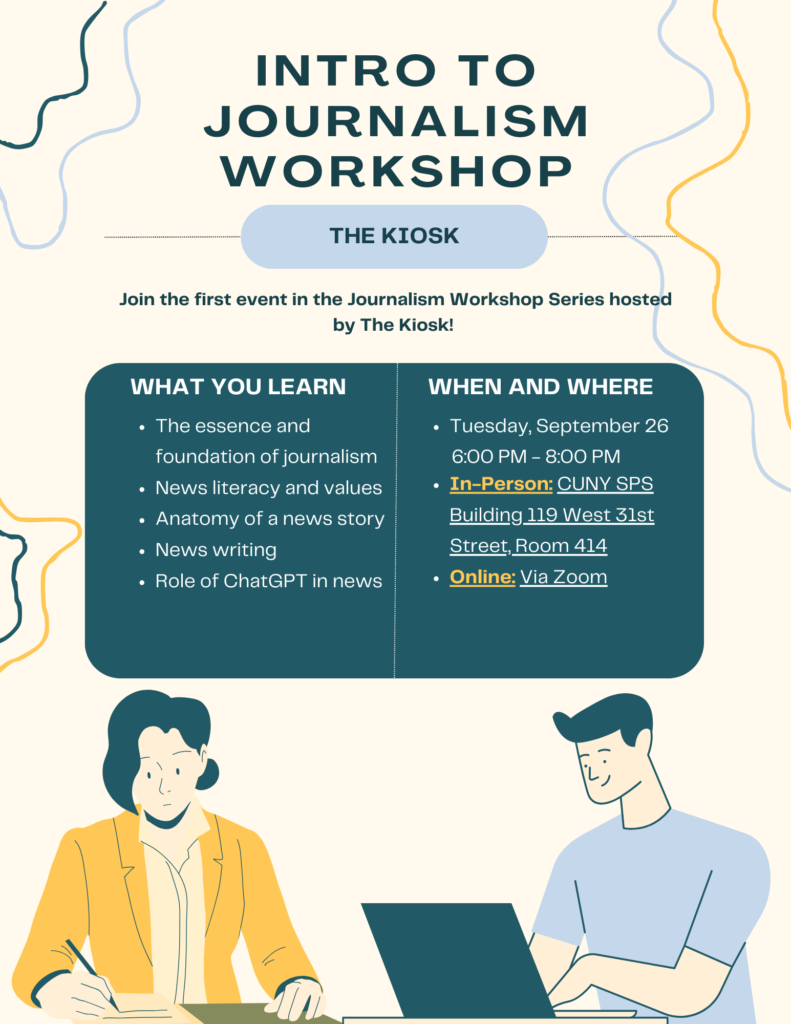 Are you an aspiring student journalist at CUNY SPS? Please join us for our Fall 2023 Journalism Workshop Series!
The Kiosk will be holding a series of journalism workshops hosted by professionals to teach aspiring student journalists, writers, and photographers how to write stories and take on multimedia projects. Students will have the opportunity to pitch stories to us as well, though we're always open to pitches.
The fall 2023 workshops will be hosted by journalism educator and Dateline: CUNY editor Katina Paron, author of "A NewsHound's Guide to Student Journalism."
Workshop 1: Intro to Journalism
This workshop will create a foundation in how journalism is different from other types of communication and the skills necessary to be a discerning news consumer. In addition to these news literacy elements, we will discuss news values, types of news, news writing, the anatomy of a news story, the role of ChatGPT and news.
When: Tuesday, September 26 from 6-8pm
Where: This is a hybrid event — the CUNY SPS Building, 119 West 31st Street, Room 414 (and via Zoom).