Editor's note: In light of the very first CUNY SPS Club Week this semester, The Kiosk will be highlighting different clubs in a series of stories as told by club members themselves.
If you missed Club Week, which took place over the course of a handful of weeks last month, SPS offered a preview of the many student clubs that meet regularly throughout the school year in a series of intro meetings.
Heaven-Lee Searles serves as the Media and Marketing Chair for the Black Student Union (BSU).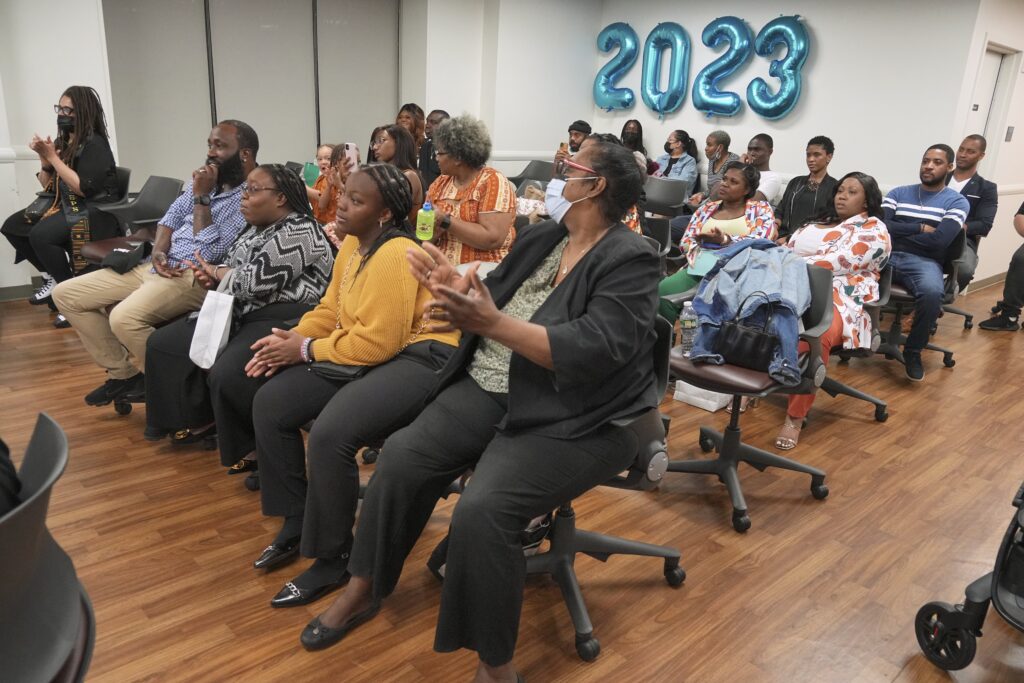 Can you give a brief description of your CUNY SPS club, its mission, and why you think other students should consider joining?
The Black Student Union's mission is to create a safe space for Black students at CUNY SPS. We are deeply committed to promoting positive relationships, empowering our Black students, and providing them with the resources they deserve to have a holistic student experience.
Our union believes that all students, regardless of their background, should have the opportunity to mentor and be mentored and to build and be built. We honor our Black community and the multiple intersecting identities we hold.
Joining our union is an invitation to become part of a community that is ready to learn, engage, and spread awareness on issues affecting the Black community. We aim to create a platform for Black students to achieve greatness for years to come. We believe that by coming together and working collaboratively, we can make a positive impact not only within our campus but also in society at large.
So, we encourage all students to consider joining us in our mission. Together, we can create a more inclusive and supportive environment where everyone has the opportunity to thrive.
How did you and your club participate during Club Week? What are some recent event(s) the club has held and are there any events coming up soon?
During Club Week, we actively engaged with students by sharing our mission, providing insights into our past activities, and outlining our exciting plans for the future. Beyond just talking about ourselves, we took the time to get to know the students and their interests and explored ways in which the BSU could offer support, regardless of whether they chose to join our organization. We also encouraged students to share their ideas for potential initiatives they'd like to see the BSU implement in the future.
In terms of recent events, we're particularly proud of the Black Graduation ceremony, which celebrated the remarkable achievements of the Black students from the class of '23. This event was a momentous occasion, highlighting their dedication and success.
Additionally, we've organized thought-provoking movie screenings and engaging panel discussions featuring prominent Black academics. These events served as platforms for insightful conversations, fostering a deeper understanding of various issues and perspectives within our community.
Looking ahead, our agenda includes a range of exciting activities, such as community service opportunities, a fun-filled game night, and a virtual career fair. These events are designed to both strengthen our sense of community and provide valuable resources for personal and professional growth. We're committed to fostering a welcoming and supportive environment for all, and we encourage everyone to stay tuned on our Instagram for updates on these upcoming events.
Why did you decide to start/join this club?
Several years ago, our visionary founders [CUNY SPS students Leandra Grinage, Jacklyn Tomlin, Rachelle Russell, and Shanice Williamswere] were inspired to establish the Black Student Union with a clear mission: to empower our Black students on campus and ensure they have access to the comprehensive resources they rightfully deserve in order to enrich their overall student experience.