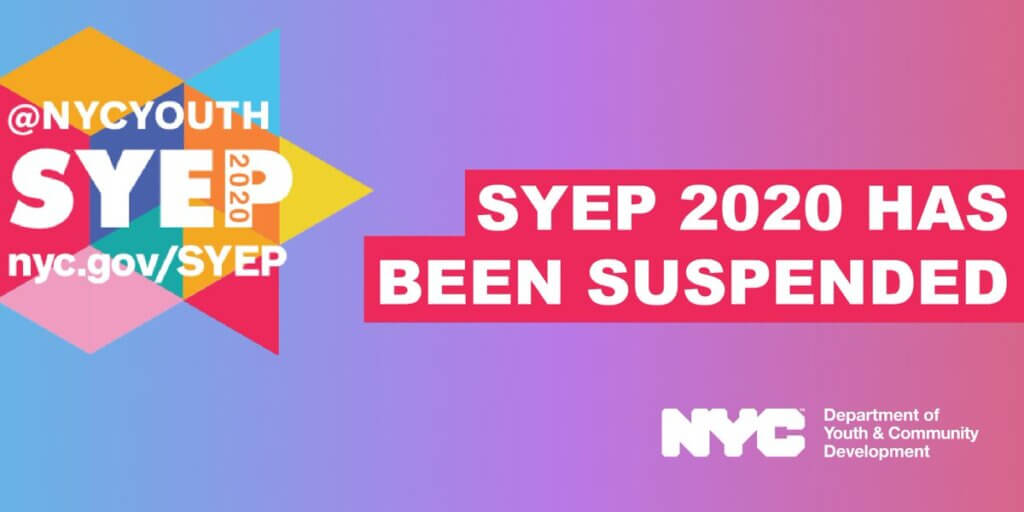 Over the past month, those of us who work with young people have watched the decimation of the municipal infrastructure that has been designed to support them. New York City canceled two major components of youth-facing experiences: the summer youth employment program that employs 75,000 young people and all summer camps open for free to any other youth in our city. These moves were made as budget cuts in this crisis moment – and each time the press releases named how difficult the decision was. And yet.
The youth who are most deeply impacted by these cuts are those who come from low-income communities, where they and their families are often struggling for access to basic resources in this moment of crisis. What does the city think will happen to these youth? They are home, and they may or may not stay home if there is no guidance given to provide options to make it through this summer. The individuals who work with these youth – teachers, youth development professionals – have been asked to create immediate online experiences for the youth they serve, or they could face immediate contract cancellation. Teachers have a contract which means they are not obliged to work this summer.
The non-profit youth development world steps up every year to serve the children of NYC each summer. Many of the youth workers who run these programs themselves, once SYEP youth, will be out of work all summer. Thus, we will see the collapse of the intentional, near-peer structures of young adults working with adolescents and adolescents working with young children. There are countless ways in which an intergenerational strategy could have been imagined and executed in NYC that would involve keeping youth (and thus their families and the communities they come from) at the center of the strategy. Instead, as Tiffany Cabán wrote on Twitter, "@NYCMayor is proposing budget cuts to education & increases to the NYPD. What the Mayor is saying is that when he fails children in their education, the police will be there to catch them. #schooltoprisonpipeline"
To be sure, all of us across the country and the world have experienced a traumatic shock to our shared human experience. This blog is not explicitly about the broader painful truth of illness and death, of economic collapse, or all of the ways that everyone has been impacted. This is about the youth in our city, the way that the city has abandoned them, and the need for direct action that radically offers up options to youth, families, and communities to fill the gaping hole that the Mayor's office has cracked open. We have an obligation to hold each other up, and if the city doesn't do it in its governance strategy, we must do it ourselves. This is a global turning point, and the local decisions we make speak volumes to who we are.
Author: @DrBishopDigital, Assistant Director of Strategy @ CUNY SPS Youth Studies
Dr. Elizabeth Bishop is an educator, researcher, and youth advocate. She serves as Assistant Director of Strategy for the CUNY SPS Youth Studies program where she teaches on the faculty and also serves as Director of Curriculum and Outcomes Evaluation at Global Kids. Bishop has been published widely including her 2015 book "Becoming Activist: Critical Literacy and Youth Organizing" and her 2018 book with artist Tamsen Wojtanowski "Embodying Theory: Epistemology, Aesthetics, and Resistance". Bishop has also been featured in articles on youth voters in Good Morning America Digital, PBS NewsHour, Business Insider and PolitiFact. Find Dr. Bishop online @DrBishopDigital.