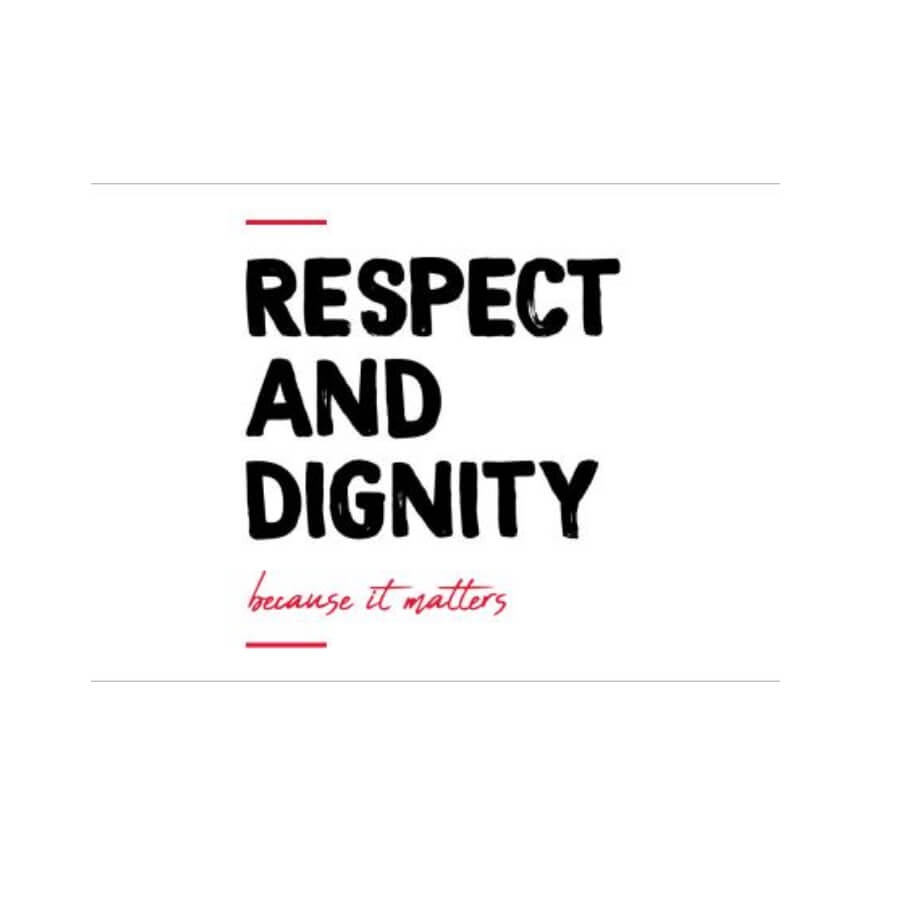 By Dr. Elizabeth Bishop, Faculty of Youth Studies @CUNYSPS
On the Dignity of Youth Work
Picture this: less than 30 days from now, you are riding the NYC subway for a standard commute of 1 hour or more. Trains are delayed. The air underground stands still. It is no longer the wretched summer hot of the subway, but the air is thick and stuck. Per MTA reports in the New York Times, NYC subway ridership is down dramatically and thus fewer trains ride by on the regular. You wait. With dread. With fear. For your safety. Daily.
You arrive at your destination by 8 or 9am. A NYC public school building. Not a private school building, as those have mostly decided to go 100% remote at least for the fall. Privilege. There may or may not be drinkable water in the building – a pre-COVID reality. Sinks in both student and faculty bathrooms work by being held down with one hand while washing the other. The water is not hot – maybe it's lukewarm. The building is old. There is no air conditioning. The windows have bars locking them down. You can open the window a few inches through prison-style window grates. Nothing about this is safe.
You love the children, their families, your colleagues. You are there as a professional, acting out of love and solidarity. You will make sure the children get safely in the building. You will walk with them. You will escort them to the bathrooms. You will listen to their concerns. You will field their excitement and anxieties. You are not school administration. You are not a licensed teacher. You are a youth worker. You are invisible in the narratives around school reopening but your presence is vital for youth.
I started my career as a public school teacher. This is relevant to the reader in particular because, as I discuss coalition building below, you have to understand that the teacher's union (UFT) was on life support back when I joined the NYCDOE under Bloomberg's administration 15 years ago. Labor rights felt illusory and I'm sure that was true long before I started teaching. And yet today, the social justice caucus of the union, the Movement of Rank and File Educators (MORE), is strong in its mobilizing capacity in this critical juncture in history. When Governor Cuomo made an announcement to open New York States schools, MORE organized teachers immediately. Across Twitter, Instagram and other social media spaces, their mobilization did not skip a beat. Teachers have a union, fallible as it is, that can help them think through options right now. They have caucuses within that union that are organized. What do youth workers have?
Moreover, when we say "youth workers," who do we mean? Broadly, for purposes of this writing, it is anyone who is working in an informal education capacity with youth, including in school-based and after-school systems (besides classroom teachers and administrators), foster care systems, juvenile criminal systems, residential environments and more. Youth workers are widespread across community-based organizations, non-profits, city agencies, and other entities. In NYC right now, those most explicitly impacted by decisions around school reopening are funded by the Department of Education and the Department of Youth and Community Development. When it comes to school-based programs, youth workers are standing in the same buildings, same rooms, as teachers. Their work might look different, their contracts written differently, accountability structures rolled out differently, but across formal and informal education spaces, their struggle for safe learning and working conditions is the same as they advocate on behalf of more than a million youth across the city daily.
For anyone who followed the Summer Youth Employment story out of NYC, the city cut the entirety of the program only to restore it at the 11th hour (closer to midnight, really). This scramble is not atypical of the roll out of some summer program timelines; anyone who has ever tried to plan summer camp can testify to perennially waiting until the last possible second to learn that camp was funded by the last minute good graces of the mayor and then youth workers end up scrambling with no time, no money, no resources. This horrible summer 2020 of COVID-19 in NYC led to the decimation of the youth worker infrastructure that the city heretofore championed as it expanded over recent years. And now—after some organizations had to temporarily or permanently let go of staff, contracts, offices, mission statements—they are being asked in some circumstances to turn around 100% in person staffing models. All remote options, questions, considerations, suggestions, proposals be damned. How is this right? Isn't this labor abuse, taking advantage of people who cannot afford to opt out?
The icing on the cake, of course, is that it is not clear that municipal program managers will be setting foot inside any of these buildings that they are forcing youth workers to step into. If it's not safe for some, it's not safe for anyone. If it is safe, then all city commissioners and union bosses and non-profit leadership should be walking into those same buildings daily too. If the health and safety of children and families come first, the NYC Mayor and the NYC School Chancellor should be out on the weekends in the family-filled parks across the five boroughs of the city, embarking on a public health campaign to make sure everyone understands the stakes. If children are free to be with families, youth and adults alike unmasked all summer, what is the plan to "enforce" masking wearing and social distancing when these same youth are with teachers and youth workers? Where is the safety guarantee? Non-profit organizations have been given no information as to what may happen if, like teachers, their staff need medical or other accommodations. All we know is youth workers are being asked to self-sacrifice.
Zoom out and the evidence is clear: teachers, youth workers and other non-profit professionals are being politically jockeyed, backed into a corner by a system that seems to want to make them scapegoats who appear as though they are willfully refusing to reopen unsafe school buildings in person, as though they are selfishly choosing to create further learning loss in the children they serve because they don't want to go into unsafe schools and unsafe learning conditions that could threaten their lives. Under drastic conditions, teachers and youth workers made monumental strides to enact a pandemic pedagogy and roll out various models of remote, distance learning in formal and informal ways from the moments NYC schools closed. With all of the trappings of COVID-19, with all of the challenges as it relates to getting young people to access reliable tech and wifi, to log-on to class, to summer school, to after-school, much was learned and a host of practices could be built upon for a more measured reopening. And yet, although it could be possible to plan to sustain higher quality remote instruction while making sure that outreach is continued to youth who are absent or disconnected, it is impossible to adequately prepare best work with such an unclear course of action.
One thing that has surfaced time and again from youth workers in our classes at the CUNY SPS Youth Studies department is that there is great dignity in youth work. At the same time that the field of youth development is becoming more professionalized — with articulated skills and taxonomies needed to best enact equitable, justice-oriented, healing-centered child and adolescent development — youth workers (overwhelmingly Black and Brown and from the communities that they serve, unlike teachers who are overwhelmingly middle class, white women) are expected to be grateful for any work at all. During the unique conditions of the pandemic, with COVID-19 furloughs, layoffs and closings, many youth workers (particularly those working in a part-time capacity) learned that (with the addition of the extra pandemic bonus pay) they earned more on unemployment than they did working to fulfill non-profit budget lines to meet city contract expectations. This offered a new lens to many Youth Studies students into the nature of their labor exploitation.
Youth workers would be well served to join in coalition with teachers at this pressing moment, to press for a safer plan, to fight for better conditions in schools and equitable funding. Historically, large labor movements explode out of moments like this. The crisis of conscience. A public health catastrophe. Mismanagement. As mutual aid has taught us, as the Movement for Black Lives has long taught us, we are all we've got. Anyone who agrees that #AfterSchoolIsEssential (per the theme of the virtual PASE conference) — that youth need afterschool to support their academic and non-academic needs — must show up for youth workers right now if they claim to show up for youth. The struggle for the dignity of teachers and students is the struggle for dignity of youth workers and youth. The only difference is the stratification of labor. As political science professor Thea Riofrancos wrote in a 8/9 op-ed in the New York Times, "The signs of radical possibility are everywhere we look." Forming strategic partnerships across youth work spaces (formal education, informal education, workforce development, etc.) can elevate systems that truly create a collective moment. #weallwegot To learn more, follow @More.
Dr. Elizabeth Bishop is the author of two books, Becoming Activist: Critical Literacy and Youth Organizing and Embodying Theory: Epistemology, Aesthetics and Resistance. Find her online @DrBishopDigital.